Episodes
Episodes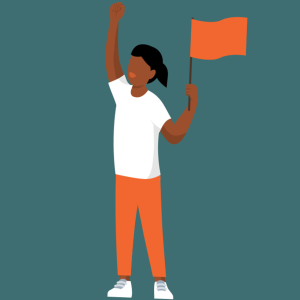 Monday Apr 11, 2022
Monday Apr 11, 2022
Leadership. Hustle. Impact. Are these words you associate with education? How about community? Luis Torres certainly does. For over sixteen years Luis has dedicated himself to serving the South Bronx community by blending education and civic responsibility in a never ending pursuit to better the lives around him. In this episode, our host, Hayley Spira-Bauer, gets to the heart and soul of what it is to serve community, the struggles and triumphs that go along with it, and how we all might learn from Luis Torres' example of giving back.


Tuesday Mar 08, 2022
Tuesday Mar 08, 2022
The act of cultural competency is not revolutionary, it is necessary. In this episode, Dr. Dennisha Murff and Jasmine Landry deep dive on intentional practices in building culturally competent schools. Our host, Hayley Spira-Bauer, takes us on a journey over the last two decades to explore how schools have centered students, cultural identity, and staff responsiveness as they've navigated this fundamental aspect of education.  
iTutor.com | Your Solution to Solving Teacher Shortages
iTutor is the leading provider solving teacher shortages in K-12 education with educators certified in all 50 states.
We place quality educators where educational programs need them most so that teachers teach, students learn, and schools succeed.
Hosted by Hayley Spira-Bauer
Triage. Transition. Transformation. These are the three stages of disaster relief and after two years of a global pandemic, our education system has been both triaged and has transitioned…it is high time for transformation.
This transformation is brought to life by Hayley Spira-Bauer. Hayley is a progressive school founder, Teach for America alumni, lifelong educator, and Chief Academic Officer at iTutor.com. She is passionate about educational evolution and dedicated to amplifying the voices of teachers and schools nationwide.
Why? Because Learning Can't Wait.